Campaign of the Month: August 2011
Le Ballet de l'Acier
Tour de la Lanterne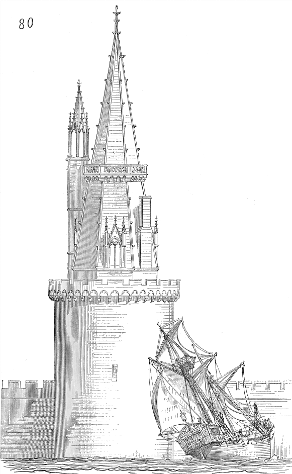 Built as a lighthouse for the port of La Rochelle, the Tower of the Lantern is one of the three towers overlooking the harbor of the port-city. Fifty-five meters high and twenty-five wide, the tower is topped by a tall Gothic spire.
The tower was built in the fifteenth century, though earlier towers were found along the Rochalais waterfront prior to that time.
In 1568, Huguenots destroyed the city's churches, to use the stone to strengthen the walls of the city. Most Catholics escaped the city, but thirteen priests were imprisoned for a time in the tower before they were executed, thrown into the water from the tower.