Campaign of the Month: August 2011
Le Ballet de l'Acier
Hôtel de Bourgogne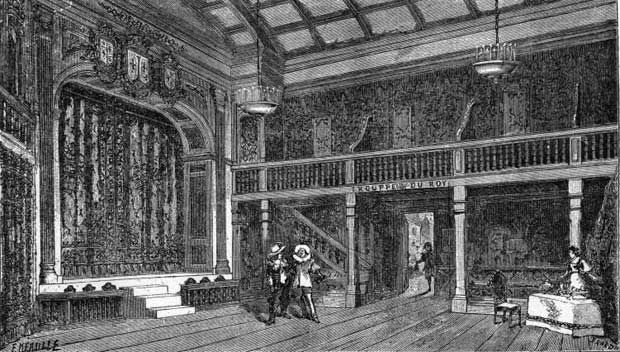 The religious fraternity called the Confrérie de la Passion (or Confraternity of the Passion) built the Bourgogne theatre in the year 1548 in order to have a place in which to produce religious drama. Unfortunately for them, in the same year, the French king banned the production of religious plays in Paris. In exchange for the inconvenience of being unable to use their theatre for the purpose for which it was designed, the king granted them a monopoly on the production of French language drama within the city.
By the end of the sixteenth century, the group had stopped producing their own work in favor of renting out their theatre to travelling companies. All troupes playing in Paris during this time were required to either rent the Bourgogne theatre from the Confraternity, or else pay them for the right to produce elsewhere.
The theatre is home to a the troupe known as the King's Players, led by the popular actor Bellerose.