Campaign of the Month: August 2011
Le Ballet de l'Acier
Académie d'Équitation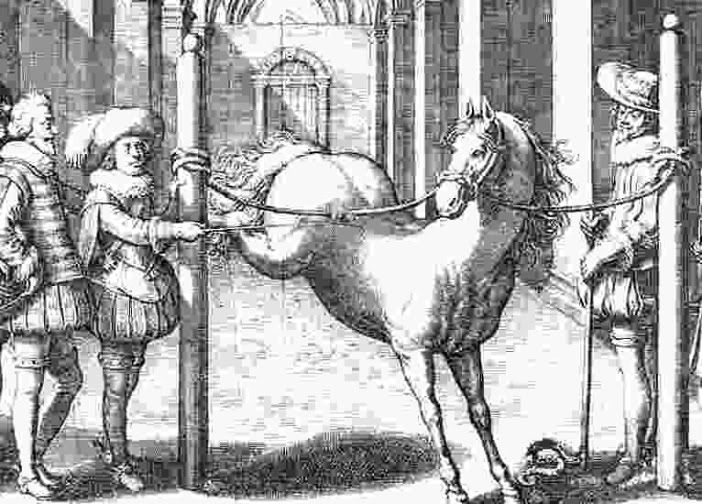 Established in 1594 by Antoine de Pluvinel, seigneur de Feucherolles, the Académie d'Équitation is a riding academy, a fencing school, and a finishing school for gentilhommes.
Like most of his peers, Pluvinel travelled to Italy as a young man to learn the equestrian arts. After his return to France he was made squire to the duc d'Anjou, and remained in his service when the duke became first king of Poland, and then Henri III, king of France. After Henri III's assassination, Pluvinel continued to serve the new king, Henri IV, and was charged with teaching the son and heir of le grand Henri, Louis, to ride.
It was Henri IV who permitted and encouraged Pluvinel to establishe a riding academy in Paris, at the royal stables near the Tulieries. Pluvinel did not restrict the curriculum to riding however; the academy instructs its students in the martial arts expected of a nobleman as well as the cultured arts appropriate to the courtier. Pluvinel's instruction in horsemanship remains the most innovative aspect of the curriculum, eschewing the sharp bits and wicked spurs of traditional training methods and encouraging the rider to treat the mount gently and with understanding, to create a partnership between man and horse.
Pluvinel died in 1620, and operation of the academy was assumed by his nephews.