Campaign of the Month: August 2011
Le Ballet de l'Acier
Confraternities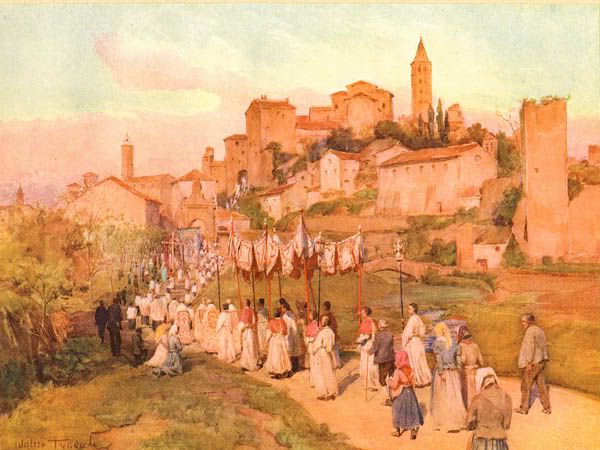 Confraternities are Catholic lay religious associations formed for the purpose of performing acts of charity or promoting piety among the faithful. A confraternity is usually organized around a charitable pursuit; examples include helping the sick and the dying, aiding pilgrims and other travellers, providing for orphans, battered wives, or poor virgins needing dowries, and rescuing women from lives as prostitutes. They may also sponsor processions on important holy days, provide for masses for the dead, and commission artwork for churches.
A number of archconfraternities – groups of confraternities organized around similar devotions – exist as well. Examples -
Archconfraternity of the Holy Ghost – emphasizes the solidarity of the community of the faithful
Archconfraternity of Penitents – emphasizes acts of charity and public penence
Archconfraternity of the Rosary – emphasizes prayer and private devotion
Archconfraternity of the Holy Name of Jesus – emphasizes protection of the faithful
Confraternities are organized at the level of the parish church, and the pastor or curate of the parish provides spiritual guidance to the members. Confraternity members are often community leaders, and the organizations play an important political as well as spiritual role in many villages, towns, and cities.
There are hundreds of confraternities in France. A handful are mentioned here -