Campaign of the Month: August 2011
Le Ballet de l'Acier
Fencing Schools and Fraternities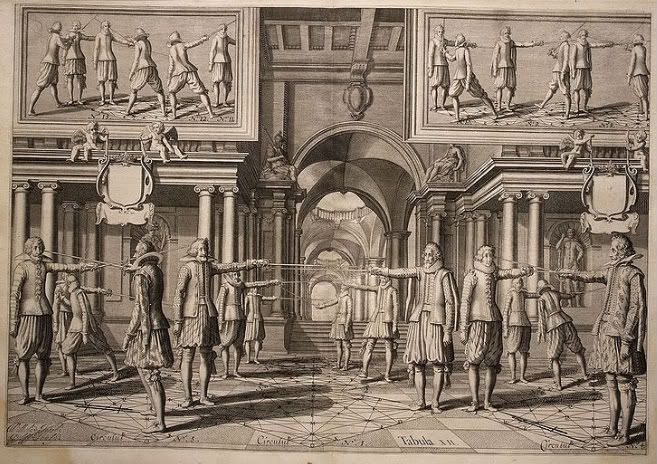 Fencing schools may be found in every major city and not a few smaller towns throughout France. Most cities have one or occasionally two, but Paris is exceptional in this regard (as in so many other things). The most distinguished schools include a maître (master) or maître supérieur who is a member of the Académie d'Armes.
Fencing schools and fraternities —
Fencing instructors may also be found in the private salles d'armes of wealthy families, particularly among the sword nobility, or simply teaching in any available space, from rented rooms to the courtyards of inns.