Campaign of the Month: August 2011
Le Ballet de l'Acier
Place Royale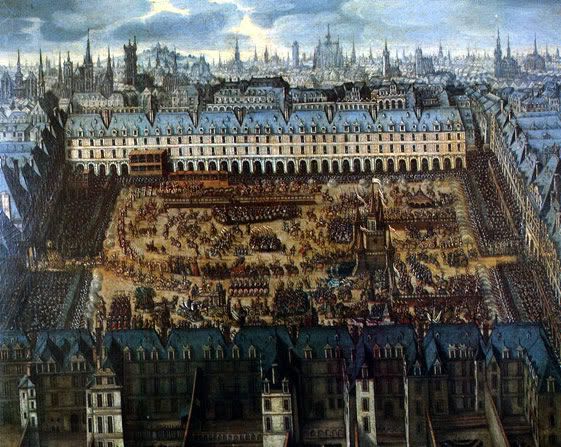 The Place Royale, in the heart of the upscale Marais district of the city, was once the site of the Hôtel des Tournelles and its gardens: at a tournament at the Tournelles, a royal residence, King Henri II was wounded and died. Queen Catherine de Medicis had the structure demoilished.
The Place Royale was built by King Henry IV from 1605 to 1612, as one of a series of modernisation projects for Paris. Unique among the places of Paris, the that the housefronts were all built to the same design of red brick with strips of stone quoins over vaulted arcades that stand on square pillars and steeply-pitched blue slate roofs.
The square was dedicated by a jousting tournament to celebrate the marriage of King Louis XIII to Anne d'Autriche.
Though outlawed by royal edict, the Place Royale remains a popular rendezvous for duelists.